Welcome to Ancient Egypt Wiki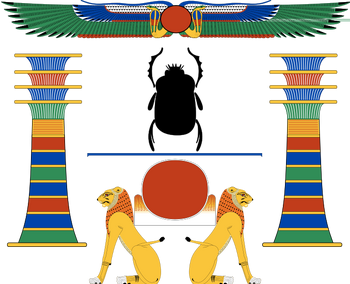 The wiki about all Egyptology, that anyone can edit..
Providing

491

articles

and

505 images

since September 25, 2006
Directory
| | | |
| --- | --- | --- |
| Mythology | Pharaohs and Royalty | Historic Individuals |
| Time Periods | Research & Discovery | Popular Culture |
Featured Pharaoh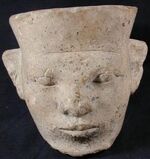 Narmer is believed to be the founding Pharaoh of Ancient Egypt. His identity has been the case of debate, often being labelled as another ruler by the name of Menes and if this is the case then he may have resided in Memphis where he was thought to have ruled. However no monument of Narmer has been found at Saqqara which at the time was the elite necropolis for Memphis.

This Pharaoh is best known as the Unifier of Upper Egypt and Lower Egypt from the portrayal of him on the famous Narmer Palette (Read More...)
Featured Artefact
Heart Scarabs were placed within the graves of wealthy people so that they may have a greater chance of reaching the Afterlife. They seem to start to be used from the Thirteenth Dynasty. When reading the Book of the Dead it is stated that they must be made of a stone known as Nemehef.

These scarabs were inscribed with Chapter 30 of the Book of the Dead so that their heart would not speak against them during the Weighing of the Heart Ceremony. (Read More...)
Ad blocker interference detected!
Wikia is a free-to-use site that makes money from advertising. We have a modified experience for viewers using ad blockers

Wikia is not accessible if you've made further modifications. Remove the custom ad blocker rule(s) and the page will load as expected.